Back to all posts
Posted on
Water Experience 15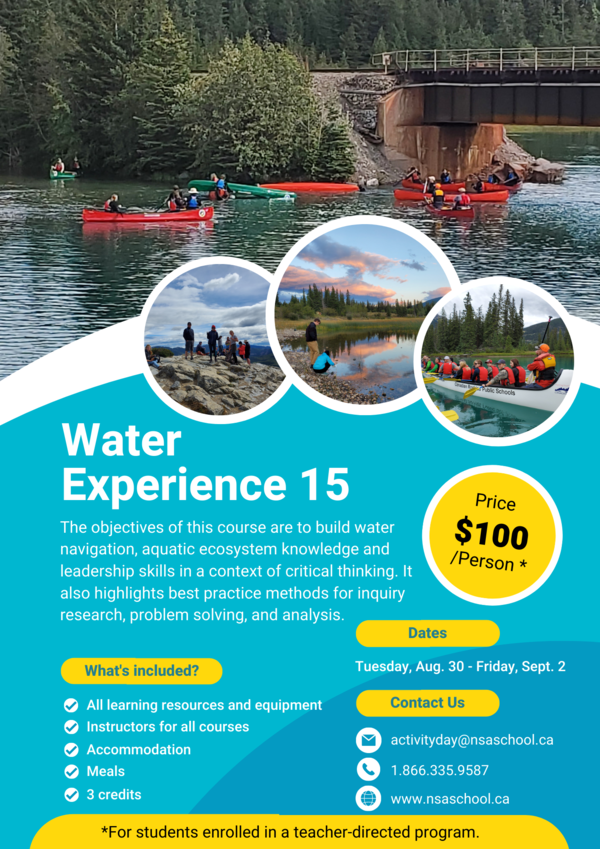 We are excited to offer Water Experience 15 to our students in grades 10-12 in the 2022/23 school year!
Spend 4 days and 3 nights in beautiful Kananaskis, earning 3 credits!
For more information, for information on how to register your parent-directed student or to register, follow this link https://docs.google.com/.../1zZ4CEcadJ4jwKdfQy9nTiFL.../edit or email activityday@nsaschool.ca.
Space is limited!