Back to all posts
Posted on
Grade 8 & 9 Maritimes Trip | May 2024 | Information Session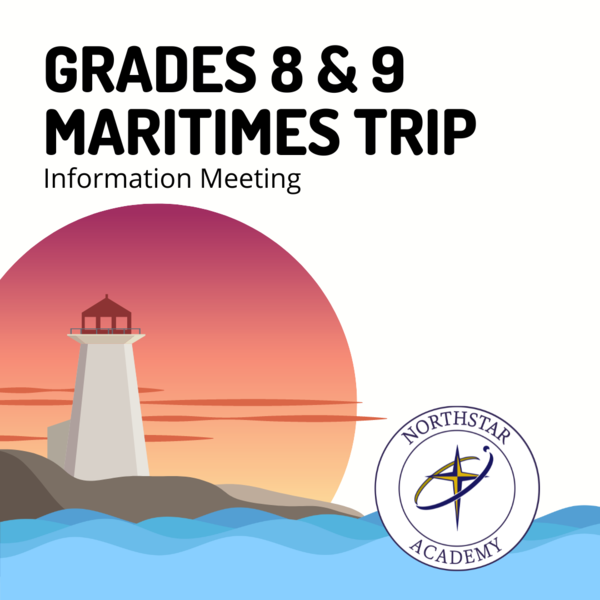 Dear Grade 8 and 9 NorthStar Families, 
We are pleased to announce that NorthStar Academy will be offering an amazing educational travel experience to the Maritimes this spring (May 2024) for grade 8 and 9 students. We are hosting an information session on Monday, October 2nd at 7 pm via Google Meets.
Please see the attached information flyer with more information.
Please CLICK HERE and browse the information about the tour itself.
CLICK HERE to sign up for the information session..  
Please note, this is an information session only. Attendance does not indicate a commitment to participate in the trip but rather an indication of your interest to gather more information.  Details for registration for the trip will be discussed at the info session.    
WHO: Students in Grades 8 & 9 for the 2023/2024 school year.
WHAT: 7-day trip to the Maritimes (Halifax, Moncton, Charlottetown)
WHEN: May 2024 (Specific Dates to be determined)