Back to all posts
Posted on
Outdoor Leadership Dual Credit Information Session!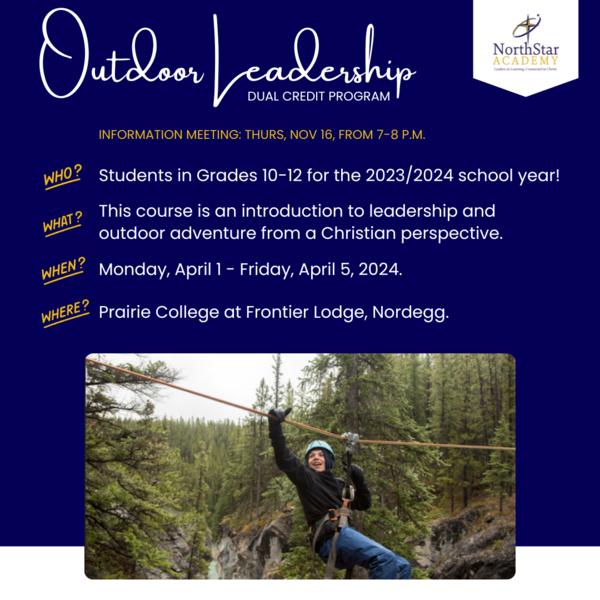 We're thrilled to announce that we'll be hosting a VIRTUAL information session for our brand new Outdoor Leadership course, designed especially for YOU! Join us for an unforgettable journey, exploring the great outdoors from a Christian perspective.
Ready to embark on an adventure that will not only enhance your leadership skills but also deepen your faith?
Course Details:
For Grades 10-12!
2-3 asynchronous classes in February/March to begin the leadership training.
Students will have readings and assignments to complete before and after the week at Frontier Lodge.
Final assignments will be due three weeks after the time at Frontier Lodge.
1 week at Frontier Lodge, Nordegg
Six high school level 30 CTS credits
Three post-secondary credits
Notes:
There is an application process to apply for this course.
Max. 10 students - apply early.