Back to all posts
Posted on
Funding 101 - Recording Available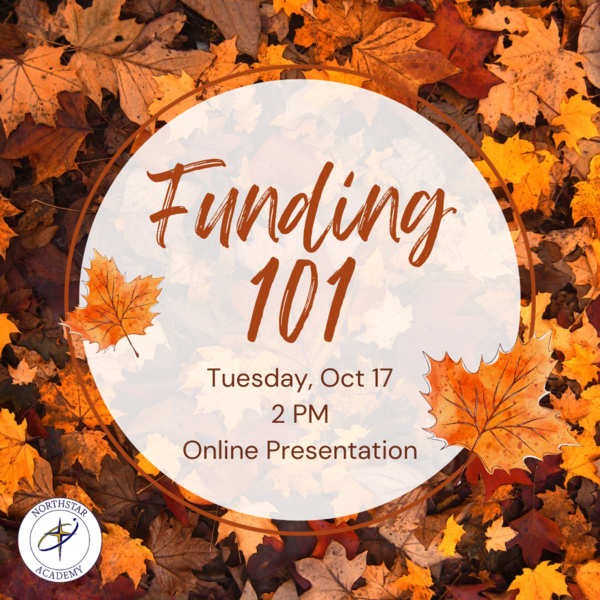 Attention NorthStar Academy Home Education Families!
Are you seeking valuable insights on funding options tailored specifically to your home education journey? Join us for "Funding 101", an informative online meeting designed to empower you with essential financial resources. If you have questions like this, "How do I submit my home ed receipts to claim my funding", and "What is an allowable expense", this session is your one-stop guide!"
WHEN: October 17th at 2:00 PM
WHERE: Online
COST: Free
LENGTH: Up to 2 hours
We are featuring our in-house financing expert, Michelle Best. With over 12 years of dedicated service at NSA, Michelle has assisted over 2000 families with Home Ed financing questions covering topics like claim, use, access, and what can be reimbursed. Her expertise is unmatched. Additionally, Michelle has successfully homeschooled her own 4 children in Canada and abroad.
Don't miss this incredible opportunity to enhance your educational journey!
Visit this resource on our Parent Directed (Home Ed) Program page