Back to all posts
Posted on
NorthStar is on the Move!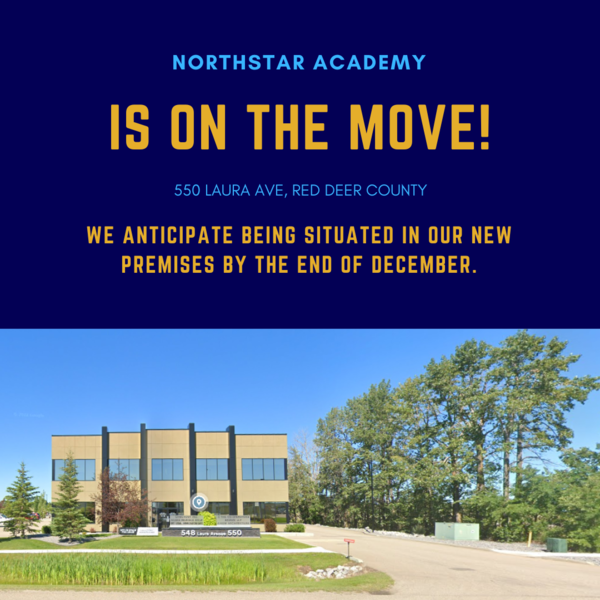 NorthStar Academy is relocating to a bigger, more accessible spot at Gasoline Alley, just outside Red Deer.
Our new central location at 550 Laura Avenue brings some amazing perks:

✨ Convenience: Easily reachable halfway between Edmonton and Calgary, right off the Queen Elizabeth highway.
✨ Community Building: More space means more events and activities, fostering stronger bonds among students, teachers, and parents.
✨ Empowering Student Learning: Better resources and support for our students to shine.

Keep an eye out for our grand open house in March!